ABOUT SHE READS
I'm Pauline and this is my professional blog.
She Reads is all about kids and learning. You'll find teacher resources, book reviews and educational tips from an Aussie primary teacher librarian who's passionate about children's literature and 21st Century learning.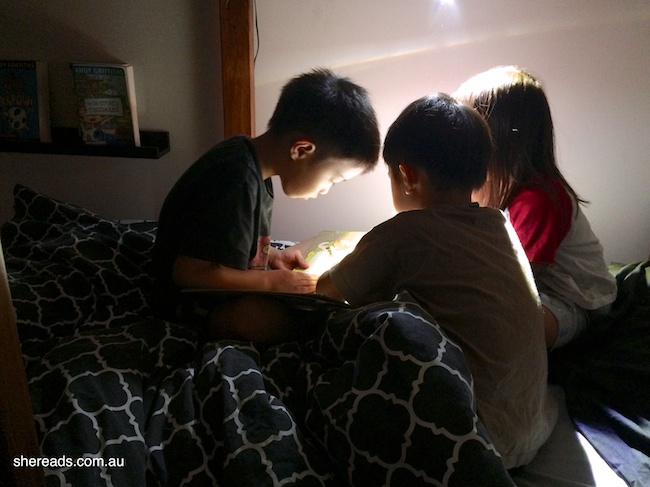 If you're here to find a plethora of beautiful Pinterest worthy ideas, I'm afraid you'll be disappointed. Don't get me wrong, I'm mad for pinning and creating Pinterest friendly images, but that's not what this blog is about.
She Reads is about observations. She Reads is about recording, interpreting and sharing the processes and products of learning, from the privileged specialist position of a teacher librarian. She Reads is crazy for documentation and discussion that seeks to deepen and extend learning. This documentation is not only retrospective, but prospective; moving things forward to help people.
At the heart of She Reads is a passionate curiosity about the amazing, ever evolving wonder that is kids and learning.
ABOUT ME
I'm an Aussie mum of four and Teacher Librarian. I value curiosity, wonder, wisdom, respect and naps.